FEATURES
April on CBS Reality!
By Dave Macleod, Wednesday 26th March 2014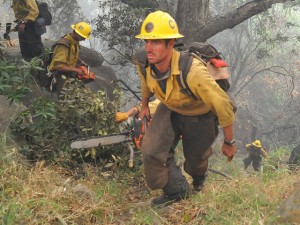 ON DUTY (series 3)
Weekdays DOUBLE BILL at 11:00 and 18:00 from 8th to 16th April continuing into next month repeated weekends DOUBLE BILL at 08:00 12:00 and 18:00
On Duty allows you to witness firsthand the lives of the dedicated firefighters of Santa Barbara, California, as they respond to emergency calls 24 hours a day, seven days a week, in a bid to keep their city and its residents safe.
On Duty provides endless excitement and drama as it puts you at the heart of the action through helmet-mounted cameras to give a unique perspective of the perils these heroes face and the courage they display every day.
Shot in HD and set in the spectacular American Riviera, On Duty takes you from scenic Pacific beachside to majestic mountain ranges to witness dangerous ocean rescues and hillside wildfires as they unfold. These are firefighters as you've never seen them before.
Series 3 opens with Kelly Groves and her two young daughters reliving the tragic freeway accident that could have claimed their lives if it hadn't been for the emergency services. Later in the series, the On Duty firefighters confront a huge house fire that has the potential to become a catastrophe, and the Santa Barbara County Firefighters race to the scene of a car fire to save a small child from severe burns.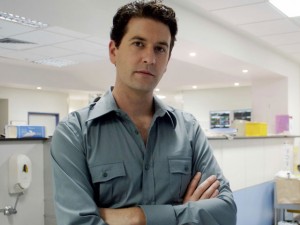 MEDICAL EMERGENCY (series 5)
Weekdays DOUBLE BILL 14:00 and 19:00 from 7th to 18th April
Medical Emergency is the real-life medical series that invites viewers to shadow the staff of an emergency ward at a busy hospital as they attend to everything from basic wounds to life threatening surgery.
This unprecendented, behind-the-scenes series examines how the staff on the ward cope under stressful, demanding and distressing situations, and also documents how the patients and their loved ones deal with the emotional circumstances they encounter.
Series 5 opens dramatically as a young man is viciously assaulted for doing a good deed and a 35-year-old man has been rushed to hospital after he suffered a series of heart attacks while water skiing.  Meanwhile, there's only one way to find out if a five-year-old claiming he swallowed a large metal ball is telling fibs – and the truth will come as a big surprise.
Later in the series, a 17-year-old boy has been flown in from Echuca after impaling himself on a spiked metal fence, and the Air Ambulance is called to a high speed crash to rescue a driver trapped in a 4 wheel drive. Meanwhile, a mother has rushed her five-year-old to hospital after he was bitten by one of Australia's most infamous spiders
MEDICAL DETECTIVES (series 2 & 3)
Mondays to Thursdays DOUBLE BILL at 22:00 and 02:40 from 14th April continuing into next month
Medical Detectives sees true stories of notable crimes and outbreaks of disease from all over the world solved through the intricate and dedicated work of forensic investigators, coroners and examiners as they employ their specialized methods to utilize every piece of available evidence.
The series is enhanced by real life re-enactments and the stories of the people who have lived through the harrowing events that are being documented and expertly solved.
Series 2 opens with 'The Common Thread' as ten bodies are found over 6 months in 1984 in Florida. The police discovered several similarities among these cases including red carpet fibres found on all the bodies, but only when the latest potential victim manages to escape the clutches of her kidnapper can the case begin to unfold…
Series 3 sees 11-month-old Chad Shelton admitted to an Omaha hospital because of chronic vomiting. The next day Chad went into a coma and died. Duane Johnson was also admitted to the hospital with the same symptoms. He died the next day. It is discovered that all of the sick individuals had visited the Johnson home two days previously and all signs point to a serious case of intentional poisoning. Later in the series, the bodies of many nude woman are found in the remote hills of California in the mid-1980s, but police are baffled as to who is responsible. And on September 17, 1984 nine-year-old Vicki Lynne Hoskinson left on her pink bicycle to run an errand for her mother. She never returned home, but can the medical detectives ascertain what happened?
BORDER SECURITY (series 3)
Weekdays DOUBLE BILL 14:00 and 19:00 from 21st April continuing into next month repeated weekends DOUBLE BILL at 11:00 and 19:00
Border Security has unprecedented access to all areas of Australia's national security – airports, coastal waters and mailing centres – which makes for a fascinating series of fly-on-the wall footage capturing major drugs and weapon busts, as well as the bizarre objects that people attempt to smuggle into the country.
Series 3 opens as Customs zero in on a Canadian passenger found wandering in the Customs area after arriving off a flight from Toronto. Officers decide they want to frisk search the passenger - a simple pat down search to make sure he's not carrying drugs. However, the passenger decides to exercise his right of refusal. Is he acting on principle? Throughout the process he remains incredibly calm. Is he an innocent traveller or has he got something to hide? Later in the series, an entire flight from Vietnam is suspected of drug smuggling. Information has been received that there are drugs on this flight, and no stone will be left unturned as officers try to find the prohibited narcotics.
PICK OF THE WEEK