Pick of the week
Tonight at primetime
Tonight on CBS Reality @ 21:40 CET
Series 1, Episode 8: Evil Messengers
Do you believe in ghosts, poltergeists and demons? Paranormal Survivor chronicles harrowing encounters of the supernatural. Hear first-hand accounts from people who survived to tell their stories.
Latest news
March On Reality
Posted in Features, Tuesday 28th Feb 2017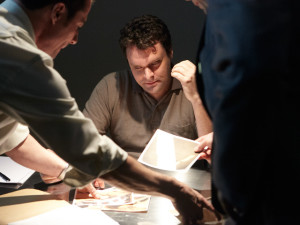 COLD BLOOD
Season 5
Weekends at 21:00 and 01:10 from 11th March. Continues into next month.
Combining the thrill of a mystery with the visceral experience of true crime drama, "Cold Blood" returns to the scene of the most perplexing crimes and follows detectives as they unearth the clues that lead them to the killer.
THE NIGHTMARE NEIGHBOUR NEXT DOOR
Season 5
Weekdays at 07:40, 14:20 and 18:30 from 13th March. Weekend repeats at 11:00 and 20:10
Loud music, dogs barking, or fights over a parking space are common disputes in the series that reveals the real nightmare neighbour next door. Could you live next to a convicted killer with a love of techno, a drug den downstairs, or even a semi-naked stalker? This series uncovers the extraordinary hell some people...
read more