Pick of the week
Tonight at primetime
Tonight on CBS Reality @ 19:50 CET
Series 15, Episode 21
Hidden camera footage gathered by the Cheaters private investigators confirms another suspecting partner's worst nightmare.
Latest news
Posted in Features, Monday 30th May 2016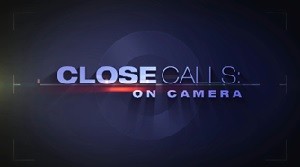 We live in a day and age where technology allows us to film every minute of every day from every possible viewpoint.
Close Calls On Camera shows the split-second moments when everyday events are transformed into disasters and meets the people who lived to tell the tale.
Unmissable and gripping, this is the series that brings real-life vividly to your screens. You won;t want to miss a breath-taking minute!
Close Calls On Camera from June 20th on CBS Reality.
read more