Pick of the week
Tonight at primetime
Tonight on CBS Reality @ 20:10 CET
Series 5, Episode 12
...Next Door. This new series goes behind closed doors to find out what really happens between neighbours when disputes arise.
Latest news
April On Reality
Posted in Features, Thursday 30th Mar 2017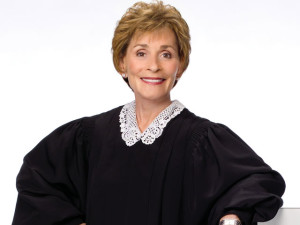 JUDGE JUDY
Season 13
Weekday double bills at 15:10 & 20:10 from 3rd April continuing into May, repeated weekends as stack from 13:30
A former New York family court judge known for her ability to cut through a dispute and get to the core of the emotional issue at hand, Judge Judith Sheindlin acts as a moral compass for people seeking guidance and resolution in their lives.
CLOSE CALLS ON CAMERA vSeason 3
Weekday double bills at 08:55, 16:50 & 22:40 from 17th – 21st April, repeated weekends at 15:35
This series shows the moments when everyday events are transformed into disasters, and meets the people who live to tell the tale, such as the family in Wales who found a curious item on the beach, not realising it was a bomb, or the paraglider pilot who plun...
read more