Pick of the week
Tonight at primetime
Tonight on CBS Reality @ 21:00 CET
Series 1, Episode 2
Following five female officers in the Dallas Police Department. They must balance their intense work lives with their home lives in one of America's largest cities.
Latest news
January On Reality
Posted in Features, Wednesday 4th Jan 2017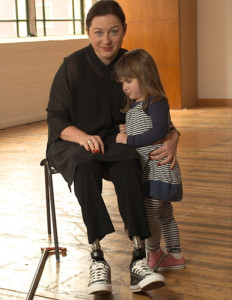 THE DAY I SHOULD HAVE DIED
SERIES 1
Weekends at 21:00 & 01:10 From 7th January, continuing into February
An exclusive original series that covers a different survivor's gruelling and harrowing tale of cheating death each week, ranging from survivors of the 7/7 London bombings, to those who have escaped serial killers, shootings, and natural disasters.

EXTRAORDINARY MEDICINE
SERIES 1
From 28th January continuing into February
Award-winning series following the inspirational stories of people living with serious illnesses and the incredible biomedical research that hopes to save their lives. Each episode delves into real-life medical situations and enters the laboratories where game-changing scientific breakthroughs are saving lives.
read more