FEATURES
What Depths Will People Go To When Hiding Evidence?
By James Whittington, Tuesday 26th July 2016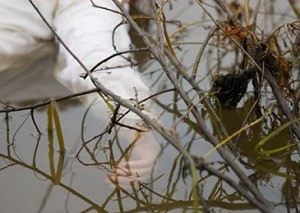 Water is at the centre of the human experience. It is the source of life on earth but it is also a place of mystery and danger where the proof of evil deeds can disappear forever.
For criminals, water is a perfect accomplice for the perfect murder: it erases, engulfs and takes away bodies, weapons and clues. For detectives, water is the enemy. Sometimes, a long time after tragedy has struck, the water relinquishes mysterious remains hinting at the horror that took place. But water is stingy with its information and more often than not detectives must use extraordinary measures to discover the truth.
Flowing from coast to coast to coast, Dark Waters Of Crime is a unique true crime series does not simply oppose criminals and detectives. It puts into play a third party, powerful, mysterious and tenacious.
Dark Waters Of Crime weekends at 9pm from August 6th.
PICK OF THE WEEK