FEATURES
Tune In For BRITCAM: Emergency On Our Streets This April
By James Whittington, Thursday 7th April 2016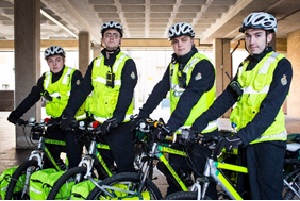 BRITCAM: Emergency On Our Streets is a documentary that provides an un-paralleled insight into the lives of British people through the use of mobile body cameras attached to public-facing professionals including police officers and taxi drivers.
In the opening episode, A&E consultant Dr David Gaunt from Watford General Hospital attends the scene of a car crash that has left a 66-year-old woman trapped inside her vehicle, and a pair of bailiffs in Worthing collect unpaid parking fines.
BRITCAM: Emergency On Our Streets April 23rd at 9pm on CBS Reality.
PICK OF THE WEEK