FEATURES
To Catch A Killer Starts April 1st
By James Whittington, Tuesday 31st March 2015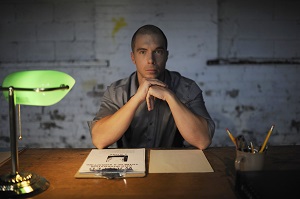 To Catch A Killer is a true crime series following Professor/Detective Mike Arntfield and a squad of civilians as they investigate unsolved murders in the Toronto area. These fresh eyes will focus on one horrific crime each episode.
With Arntfield as their guide, this dedicated squad will seek new leads and exploit modern technology to find evidence that can help the original investigating police force close the case. Working closely with the team are the family and/or friends of the victim who think more must be done to find justice for their loved one. Gripping, emotional and empowering, To Catch A Killer reveals the power in all of us to help ease a stranger's pain
Don't miss this engrossing series when it starts April 1st at 9.50pm repeated weekends at 11.30pm.
PICK OF THE WEEK