FEATURES
This August on Reality
By Dave Macleod, Wednesday 6th August 2014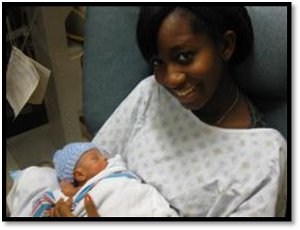 BABIES: SPECIAL DELIVERY 
Series 1
Weekdays 06:50, 13:05 & 18:05 from 21st July continuing into next month repeated weekends at 17:40

Every day, almost 11,000 babies are born in the United States. That's one every 8 seconds. But every three-and-a-half minutes, a baby is born with complications - from the very minor to the most serious. Multiple births, pre-term births, low birth weights, and a variety of birth defects affect the delivery and health of newborn babies and their mothers. These cases require special delivery.
Babies: Special Delivery is a documentary-style series that will explore the drama of real-life pregnancies and the moment of delivery.
Each hour, we will cut back and forth between three separate cases. And as we do, we'll get to know the expectant mothers and soon-to-be fathers, and chart the progress of the baby about to be born, all the while hoping for a positive outcome. Tune into CBS Reality for the best and worst that new life has to offer in Babies: Special Delivery.
PICK OF THE WEEK