FEATURES
Rich Bride, Poor Bride Seasons 3 and 4 This March
By James Whittington, Tuesday 24th February 2015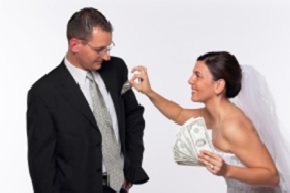 Rich Bride, Poor Bride Season 3 and 4
Weekdays at 6:50am, 1.05pm and 6.05pm from 12th March repeated weekends as a stack at 4pm from 7th March
Rich Bride, Poor Bride explores the human drama of what it takes to pull off the "perfect" wedding while still managing to stay within your budget.
It's not just a wedding show. It fuses design show qualities, reality show drama and interesting characters to create something everyone can relate to… REAL LIFE!.
PICK OF THE WEEK