FEATURES
Nurses And Jail This Month On CBS Reality
By James Whittington, Thursday 8th May 2014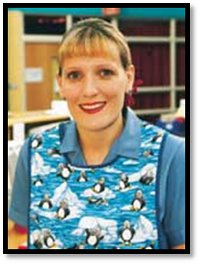 Nurses - Series 1&2
Weekdays double bill 6:50am, 1:05pm and 6:05pm from 19th May continuing into next month repeated weekends double bill at 12:40pm & 6:30pm
From one episode to the next, you never know what is going to happen in fast-paced, fascinating series Nurses. Nurses follows medical staff on-duty in busy hospital departments as they attend to their patients. Series 1 opens with the night shift at A&E with Charge Nurse Gavin de Vine whose patients include an assaulted man and an attempted suicide. It's a busy time in the medical admissions ward – a major focal point for bed shortages, Community Midwife Jo Arkwright delivers a bouncing, bonny baby and Theatre Sister Denise Taylor scrubs up for a gynaecological operation.
Series 2 sees a high alert when a baby is reported missing on the maternity ward – but it turns out to be a baby abduction exercise, North Bristol NHS Trust in the UK being one of the only trusts to carry out such an exercise every year, in turn making its maternity unit at Southmead hospital one of the safest in the country. Three year old Theo Smith who's been deaf since three weeks old has a cochlea implant to restore his hearing, and Staff Nurse Mike Peters returns to the Emergency Department after a long spell of sick leave.
Jail - Series 3
Weeknights double bill 9:50pm & 2:35am from 26th May continuing into next month repeated weekends double bill at 11:40m
Jail highlights the daily interactions between officers and inmates in jails across the United States. The camera crews follow jail employees during their shifts in Texas, Las Vegas, California, Florida and several other facilities located around the country. Some of the various charges that the arrestees are brought in on are public intoxication, domestic violence, malicious destruction, prostitution, possession of drugs and trespassing. The officers on duty deal with yelling, tears, physical aggression, medical issues, the mentally ill, as well as people who just don't take their arrests seriously. Fortunately for the jail employees, they have restraint chairs, spit guards, taser guns and pepper spray at their disposal to help them survive their shifts.
Jail offers a unique insight into a world that is normally hidden from view, where the stories and characters are as compelling as they are real. Series 3 sees two young women sitting in the general seating area. Both have been arrested but for very different reasons.
One of the women is being charged with malicious destruction by her landlord for cutting down an olive tree that was home to a flock of pigeons which not only left their droppings but were also using the eaves of the apartment building for nesting. After numerous complaints to the landlord, the woman decided to chop down the olive tree to get rid of the nasty birds.
The other woman was busted for "loitering" and tells officer Braido that she has been arrested nationwide at least 200 times for soliciting. Feeling very comfortable in who and what she is, she confides that she finds her clients on the internet.
PICK OF THE WEEK