FEATURES
Nowhere To Hide
By James Whittington, Sunday 28th June 2015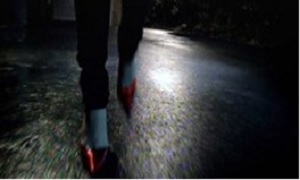 A bizarre and terrifying case is examined in the chilling documentary Nowhere To Hide this July on CBS Reality.
During the 1980s in South Yorkshire, a rapist was on the loose, attacking six women and stealing their stiletto shoes.
Police were baffled, with no obvious suspects their investigation stalled.
Then, the rapes stopped and the Rotherham Shoe Rapist became a cold case.
Almost 20 years later, advances in DNA technology led to the re-examination of the evidence from the attacks, and the investigation was re-opened. This film tells the story of how, through dogged, tireless police work and cutting edge science, DS Sue Hickman of the South Yorkshire Police tried to track down the man responsible.
Did they succeed? Find out in Nowhere To Hide, July 10th at 10.40pm.
PICK OF THE WEEK