FEATURES
Nick Knowles Presents Close Calls On Camera In August
By James Whittington, Tuesday 21st July 2015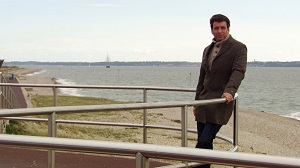 Close Calls: On Camera with Nick Knowles starts on August 3rd and brings to life the stories of ordinary people who have faced extraordinary circumstances.
With access to a variety of sources such as, video and phone footage shot by the victims and onlookers, dramatic real-life 999 calls and first-hand accounts from the victims and their friends and families Close Calls: On Camera relives the split-second moments when everyday events are transformed into disasters and meets the people who lived to tell the tale.
Watch the terrifying moment that a mother and her two children are suddenly faced with a life-threatening decision, when their car starts burning uncontrollably in a Safari Park, Lion enclosure and witness when a day's Skiing takes a terrifying turn for three friends, after one of them misjudges the track and disappears into a bottomless crack in the ice.
Don't miss a nail-biting second!
Close Calls: On Camera starts August 3rd at 7.40am, 2.20pm and 9.50pm.
PICK OF THE WEEK