FEATURES
New Season Of Cheaters This November On CBS Reality
By James Whittington, Monday 21st October 2013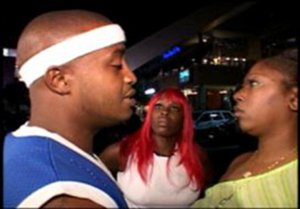 You can run, but you can't hide; that's the clear message sent out this month on CBS Reality to unfaithful spouses and deceitful partners in season 12 of Cheaters as illicit affairs and secret liaisons are exposed for all to see.
The team of Cheaters private detectives – never ones to shy away from a unforgettable scandal – go above and beyond duty to keep an eye on their suspects. They sneak into homes and offices, plant surveillance cameras and watch as the real-life drama unfolds.
Once their suspect's been caught on camera, the steamy evidence is shown to their client before a confrontation with the cheating other half ensues, often in a very public place.
Tune in to see the sparks fly this November as a devoted wife moves to a new town miles away from her family and friends for her husband's job, only to find her spouse becomes increasingly secretive and elusive, a husband of four years becomes worried when his wife starts receiving numerous texts from his own best friend and suddenly turns very cold towards him, and a loved-up man planning to propose to his girlfriend in front of all of their close friends soon has a change of heart when he discovers she has become a lot closer to one friend than he had realised…
Cheaters – weeknights at 8pm on CBS Reality from November 8th.
PICK OF THE WEEK