FEATURES
Meet The Police Women Of Dallas In November On CBS Reality
By James Whittington, Sunday 1st November 2015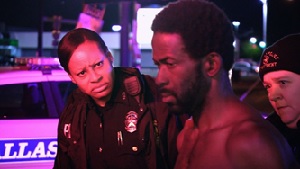 Police Women Of Dallas follows the lives of four extraordinary women - three police officers and a detective – at the Dallas Police Department as they provide a first–person account of their intensely demanding jobs.
Sometimes funny and often dangerous their lives as officers of the law in one of the most dangerous cities in America, all while balancing kids, significant others, and life at home makes compelling viewing. Don't miss them n the beat.
Police Women Of Dallas Mondays to Thursdays at 9.50pm and 1.40am from 9th November on CBS Reality.
PICK OF THE WEEK