FEATURES
Meet The Police Women of Broward County This January
By James Whittington, Wednesday 30th December 2015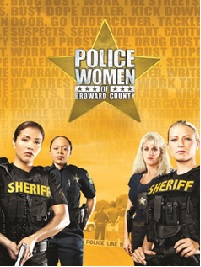 Another addition to the Police Women Fanchise, Police Women of Broward County is the docu-drama series that follows four female members of the Broward County police department at their jobs as law enforcement officials and at home with their families.
Throughout the show, the officers give the audience a glimpse into the life and crimes of the Fort Lauderdale/Miami area metropolitan.
Who will be your favourite?
Police Women of Broward County starts 4th January on CBS Reality.
PICK OF THE WEEK