FEATURES
Killer In The Family Starts November 21st On CBS Reality
By James Whittington, Monday 10th November 2014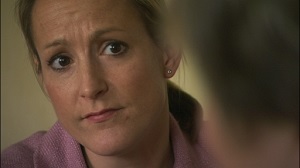 This November on CBS Reality, Killer In The Family explores the unthinkable with the help of expert criminal psychologists.
Behind a series of seemingly normal suburban doors, there's a killer in the midst.
Killer In The Family is a series of extraordinary and disturbing true stories. Lead by presenter and criminal behavioural psychologist, Laura Richards (pictured), we are presented with the ghastly and grim secrets that go on behind the closed doors of what seem to be normal family homes, only to discover the upsetting truth; that a family member has wiped out the entire household.
There's a common theme to all of these stories: some of the most horrific, unthinkable murders are carried out not by strangers, in random attacks, but by those closest to you. Just what causes a so-called family wipe-out like this? Why didn't those around see it coming? And how can we stop it happening again? Laura Richards uses crime scene photographs, old family videos and interviews with extended family members to piece together the puzzle of why someone turns on the people they are supposed to love and trust the most.
Don't miss Killer In The Family weeknights at 9:50pm and 2:35am from 21st to 28th November repeated weekends at 9pm.
PICK OF THE WEEK