FEATURES
Gripping Stories From ER This March On CBS Reality
By James Whittington, Wednesday 5th March 2014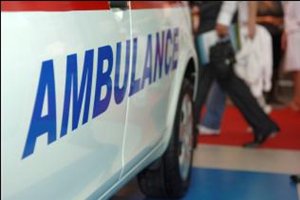 Untold Stories From The ER
Weekends at 9:00pm from 8th to 30th March
Untold Stories Of The ER demonstrates the true dramatic nature of medicine practiced under pressure, where every moment can be a turning point. See how a doctor's personal blend of expertise and decision-making abilities are challenged by unpredictable circumstances, and how characters make the ultimate difference. Doctors are faced with many traumatic demands, as demonstrated in the first episode, when a young man is wheeled into the ER with a two-inch pipe through his head. Amazingly he is still conscious and attempting to text on his mobile phone. Dr. Jay Coats is challenged with how to remove the pipe without causing his patient to bleed to death
In later episodes, a stabbing victim is brought into Dr. Andy Hoffman's ER and suddenly the patient's blood pressure immediately drops to zero. The doctor must quickly perform open heart surgery to which he discovers the patient has a hole in the heart. Carefully and skilfully, he uses his thumb to plug the hole while he manually pumps the heart. This frightening scene will never be forgotten as a silhouette of Dr. Hoffman is left on the wall behind him.
From paralyzed patients, violent attacks and every day casualties, CBS Reality captures the everyday struggles faced by the Doctors and Nurses in ER.

On Duty - Series 3
Weekdays 10:35am and 6:55pm from 31st March repeated weekends DOUBLE BILL at 6:30pm continuing into April
On Duty allows you to witness firsthand the lives of the dedicated firefighters of Santa Barbara, California, as they respond to emergency calls 24 hours a day, seven days a week, in a bid to keep their city and its residents safe. On Duty provides endless excitement and drama as it puts you at the heart of the action through helmet-mounted cameras to give a unique perspective of the perils these heroes face and the courage they display every day.
Shot in HD and set in the spectacular American Riviera, On Duty takes you from scenic Pacific beachside to majestic mountain ranges to witness dangerous ocean rescues and hillside wildfires as they unfold. These are firefighters as you've never seen them before.
PICK OF THE WEEK