FEATURES
Gripping Series Cold Blood Continues In February
By James Whittington, Friday 29th January 2016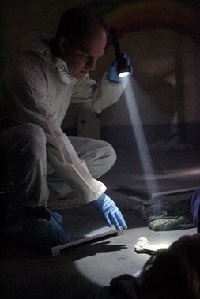 A young woman is brutally assaulted, stabbed, and left to die in an abandoned kindergarten. A high profile Washington anti-crime activist is butchered in his basement. A reclusive old woman is found in a pool of blood in her sprawling, overgrown home.
A murder has been committed… But as the evidence piles up, so does the confusion. Cold Blood Season 2 returns to the crime scene so you can examine all the evidence for yourself. Can you piece together the facts and eventually crack the case?
Combining the thrill of a mystery with the visceral experience of true crime drama, Cold Blood Season 2 presents versions of what may have happened, and re-enacts the events from different perspectives as new evidence comes to light.
Will forensic science reveal the truth?
Cold Blood - Season 2 weeknights at 9pm on CBS Reality
PICK OF THE WEEK