FEATURES
Find Out The Truth This April In I Didn't Do It
By James Whittington, Tuesday 31st March 2015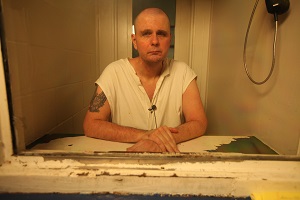 I Didn't Do It is a series that exposes the untold story of wrongful convictions, one gut-wrenching case at a time. For the first time, television devotes itself to the dark side of a system that imprisons thousands of innocent people.
It looks beyond the investigations to reveal the harrowing personal stories of wrongful convictions and long-awaited redemptions. They are stories of innocent people caught in a nightmare and who must, after their exoneration, try to pick up the shreds of their life after spending years in prison. And throughout each episode, the desperate search is on for the real perpetrator behind the crime.
I Didn't Do It starts April 13th at 9.50pm repeated weekends at the same time.
PICK OF THE WEEK