FEATURES
Donal MacIntyre: Unsolved Starts November 20th On CBS Reality
By James Whittington, Sunday 1st November 2015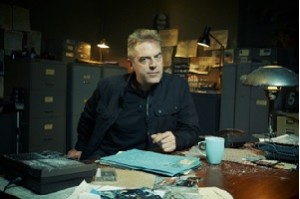 Donal MacIntyre: Unsolved sees Donal MacIntyre investigate some of the most notorious and intriguing unsolved cases in the UK and Ireland, exploring how these cases have never successfully brought about convictions.
Using interviews and access to the original case files, Donal and his expert team will evaluate the evidence, speak to those close to the victims who remember the mystery surrounding these unsolved cases.
Donal and his team aim to shed new light on these cases and explore why they have remained enigmas despite modern detective methods.
Cases include the 2009 disappearance of Claudia Lawrence, a chef from York whose body has never been found, the robbery and murder of Leeds millionaire businessman John Luper at his home in 2004, and missing schoolboy Daniel Entwistle, age 7, who disappeared in May 2003 in Great Yarmouth, Norfolk.
Donal MacIntyre: Unsolved begins November 20th at 9.50pm on CBS Reality.
PICK OF THE WEEK