FEATURES
Don't Miss Deal Makers This Month
By James Whittington, Monday 2nd May 2016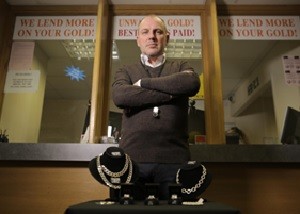 The UK's pawnshop scene is booming, and across the country valuable items are changing hands: classic cars, antiques, heirlooms, rare & luxury items - the list goes on. With each valuable comes a story, and a potential fortune waiting to be made.
Deal Makers is an engaging and entertaining new series that taps into this thriving 'pawn economy' - showcasing the biggest and best characters within it, as well as the most unusual and bizarre objects being bought, sold and loaned against.
Don't miss out when Deal Makers starts on CBS Reality on May 30th.
PICK OF THE WEEK