FEATURES
Don't Miss Adoption Stories This Month
By James Whittington, Saturday 2nd May 2015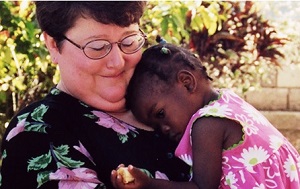 Adoption Stories shows the complex and emotional journey of adoptive parents and their commitment to creating a loving family. Whether they are married or single, childless or already parenting, disabled or divorced, the adoption parents share their common dream; to be part of a family.
This series offers viewers an insight into the adoption process, from initial approach to the ultimate union of parents and adoptees. Prospective parents may face hurdles, but the reward is great and viewers will be touched by the poignant and heartfelt stories presented. Each episode follows one couple on their journey to adopt a child from the initial contact back to the family home.
The adopting couples come from across North America and represent all types of couples. The children they look to adopt are new born or older children, coming from America and across the world.
Don't miss this amazing series weekdays at 6am, 9.45am and 4.50pm from May 16th.
PICK OF THE WEEK