FEATURES
Don't Mess With These Ladies!
By James Whittington, Monday 30th November 2015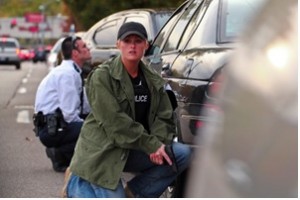 Its all happening for the Police Women Of Cincinnati this December on CBS Reality!
Officer Mandy Curfiss rushes to a possible DUI accident where officers have to taser the suspected drunk driver when he doesn't comply with their orders, Colleen has to draw her weapon in the cause of taking down an alleged prostitution and drug haven, Rose responds to a shooting call where paramedics race to save the life of a man shot multiple times and Tia Pearson gets tough as she intercedes in a heated neighbourhood dispute!
How do they cope with the rest of their busy lives?
Police Women Of Cincinnati Monday to Thursday at 9.50pm and 1.40am from December 7th.
PICK OF THE WEEK