FEATURES
Dom Littlewood Is Back On CBS Reality In Caught Red Handed
By James Whittington, Tuesday 26th May 2015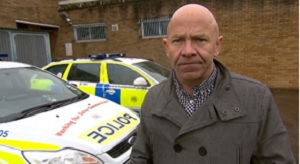 Dom Littlewood is back on CBS Reality and he's showing us just how clever crooks can be but the Police even smarter in Caught Red Handed.
Season 3 also looks at the clever new ways that the police and the public are catching crooks red handed. This season also includes doorsteping crooks that con their way into people's homes, and a jewellery heist that sees fast raiders… but even faster shop staff.
Caught Red Handed starts June 8th at 9.50pm.
PICK OF THE WEEK