FEATURES
Cutting Edge Scienctific Research Uncovered This March On CBS Reality
By James Whittington, Monday 29th February 2016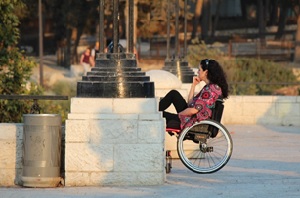 Paula Jones, a West Auckland mother of three was busy preparing to leave for a new life abroad, when she was struck down by a horrible mystery illness that left her paralysed from the waist down. Paula went from able-bodied to disabled in less than two hours. The illness caused her once highly-organised life to unravel, leaving her angry but determined to walk again. Paula set out to discover if there was anyone in the world who could come up with a cure.
The Day My Legs Stopped Working, is a year-long account of Paula's struggle to get out of a wheelchair and back to something approaching normality. It's a journey into the world of stem cell therapy and right to the edge of current medical ethics.
The Day My Legs Stopped Working can be seen March 6th at 8.30am and 7.20pm.
PICK OF THE WEEK