FEATURES
Catch The Criminals This July On CBS Reality
By James Whittington, Tuesday 28th June 2016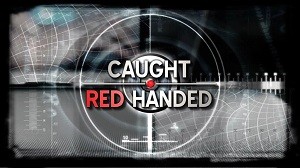 Thieves will steal our cars, our valuables, just about anything they can get their hands on and in Caught Red Handed we uncover the new technologies the police need to use to crack crime.
To cut down on crime and anti-social behaviour the police are now using new tactics where the bad guys actually get caught in the act. They're launching covert operations and setting clever traps that deliver unsuspecting crooks right into their hands.
Everything from aggressive behaviour, burglars stealing household goods and thieves taking charity tins – tune in to see these criminal getting caught red handed and brought to justice.
Caught Red Handed, weekdays at 12.15pm and 7.20pm from 18th July.
PICK OF THE WEEK