FEATURES
Catch More Close Calls On Camera This June
By James Whittington, Monday 30th May 2016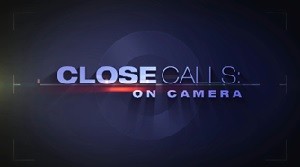 We live in a day and age where technology allows us to film every minute of every day from every possible viewpoint.
Close Calls On Camera shows the split-second moments when everyday events are transformed into disasters and meets the people who lived to tell the tale.
Unmissable and gripping, this is the series that brings real-life vividly to your screens. You won;t want to miss a breath-taking minute!
Close Calls On Camera from June 20th on CBS Reality.
PICK OF THE WEEK