FEATURES
24 Hours To Kill Is Back This June On CBS Reality
By James Whittington, Friday 12th June 2015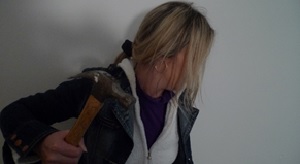 The gritty but acclaimed series 24 Hours To Kill returns on June 29th.
The series deconstructs and examines a selection of Ireland's most shocking killings, which in turn sparked some of the most infamous murder trials in the history of the State. Many of those who died at the hands of Ireland's most violent killers led typically normal lives until an unforeseen chain of events conspired to put them in the history books.
Love affairs, family feuds and abductions form the background to these shocking cases of jealousy, hatred, greed and ultimately, murder. The series explores how violently abnormal events can have devastating consequences on once normal lives through the mind of the killer and the pathology of each case.
Cases covered include Catherine Nevin aka The Black Widow's devious plan to have her long suffering husband killed in what is one of Ireland's most gripping and famous murder cases, and Colin Howell and Hazel Stewart's shocking murder of their partners that went undetected for almost twenty years.
PICK OF THE WEEK