FEATURES
This October on Reality
By Dave Macleod, Tuesday 29th September 2015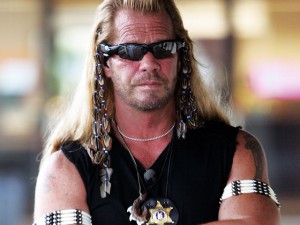 Dog the Bounty Hunter (S6)
Weeknights at 19:00 and 23:00 from 12th October continuing into next month.

Bounty Hunter Dwayne "Dog" Chapman and his wife Beth are rare finds in documentary television - they're characters that pop. This series will feature the home and professional life of Dog as he juggles his bounty hunting case load, his volatile relationship with his wife, and his 12 children (some of whom work in the family business)


Real Rescues (Season 1)
Weekdays at 12:15 and 19:20 from 12th October continuing into next month repeated weekends at 08:30 and 19:20

The men and women of our emergency services – police, fire ambulance, and of course the coastguard – are the everyday heroes we rely on when disaster strikes.

Today we're going right to the heart of the action, bringing you closer than ever to the drama and bravery of their daily lives, this is Real Rescues.


Also this month…
Beverly Hills Pawn (S2)
Weekdays DOUBLE BILL at 09:00, 13:00, and 00:00 from 12th to 28th October repeated weekends. DOUBLE BILL at 09:00.
PICK OF THE WEEK