FEATURES
This April on Reality
By Dave Macleod, Tuesday 5th April 2016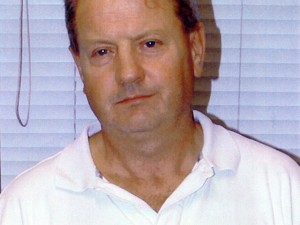 The Suffolk Strangler
Saturday 2nd April at 22:00, repeated Wednesday 27th April at 22:50

Over the period of three dreadful weeks the bodies of five women were discovered in the sleepy, unassuming English county of Suffolk. This documentary reveals how DNA evidence helped to ultimately convict the Suffolk Strangler who claimed more victims than The Yorkshire Ripper or even Jack the Ripper in the short time he was at large.
After the crimes were first committed the Police quickly suspected one man. However, this unfortunate individual actually turned out to be the wrong suspect when vital scientific evidence later came forward pointing to someone else. A minute fibre was found and crucially, this DNA match was to eventually confirm and convict Steven Wright as the serial killer of Suffolk, England.
In this access-led documentary exclusive interviews are featured with the prosecutors and police who worked to catch and convict the Suffolk serial killer, Steven Wright. Family members and close friends of the murdered girls also tell their stories alongside this gripping and tragic true-crime narrative.


Cold Blood
Season 3
Double bill Saturdays and Sundays at 22:00 from 3rd April

A suburban couple is carjacked and shot on their way to a Boston maternity class...  A sleepy Pennsylvania town is rocked when a popular dentist is found butchered in his home.... A young California woman is brutally raped and murdered while her three-year-old sleeps peacefully in the adjoining room...  
A murder has been committed, and as the evidence piles up, so does the confusion. Combining the thrill of a mystery with the visceral experience of true crime drama, "Cold Blood" returns to the scene to present competing versions of what may have happened.  And, featuring news footage, interviews, and gripping re-enactments, portrays the case from different perspectives as new evidence comes to light. Can forensic science reveal the truth?


Street Patrol
Season 1
Weekdays at 15:20 and 20:20 from 4th April
Repeated weekends at 11:10.

Giving an insight into lives that are blighted by anti-social behaviour, whether it's nuisance neighbours, graffiti or the results of too much booze. This is the story of the police officers, council wardens and local volunteers in the UK whose job it is to keep it off our streets.  
From police raids and street brawls, to people too scared to leave their homes, follow the street patrollers as they fight to stop these people ruining innocent peoples' lives.


Trauma Investigators
Seasons 1-2
Weekdays at 09:55 and 17:50 from 11th April. Repeated weekends at 12:00

Featuring stories of life and death, "Trauma Investigators" follows an elite team of doctors as they diagnose and treat patients at one of the UK's leading trauma centres. Conducting on-the-spot investigations, these specialists use all available clues to make critical, split-second decisions that just might save their patients' lives. Every case is a new mystery waiting to be solved and cutting-edge 3D graphics give viewers a rare insider's perspective of what's at stake.


Border Patrol
Season 1 & 2
Weekday double bill at 15:20 and 20:20 from 25th April

This reality series gives viewers a fascinating insight into the world of New Zealand Customs agents. Their aim is to prevent anything crossing the border that shouldn't. From pest plants and animals to drugs and pornography - it is their mission to stop these filtering through the country's borders. 
Watch as they inspect suspicious looking packages and discover a haul of mind-boggling items.


PICK OF THE WEEK