FEATURES
September on CBS Reality
By Dave Macleod, Monday 18th August 2014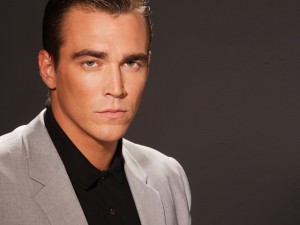 CHEATERS (series 14)
Weeknights at 21:00 and 01:00 from 8th September continuing into next month, repeated weekends as TRIPLE BILL at 21:00 from 14th September
Presented by Clark Gable III, great-grandson of the legendary late star of Gone with the Wind, Cheaters proves there's nowhere to hide for the deceitful and blasé partners of suspicious wives, husbands, boyfriends and girlfriends across the United States.
The team of Cheaters private detectives, armed with their secret surveillance cameras, catch all of the jaw-dropping, bed-hopping antics on tape before revealing it to their client: the scorned other half. Not even the husband making more than art with nude models, or the yoga teacher wife getting overly flexible with students, can deny the evidence this series. Let the scandalous love triangles commence!
OPERATION REPO (series 4)
Weekdays DOUBLE BILL at 12:00, 18:00 and 00:00 from 12th September continuing into next month repeated weekends DOUBLE BILL at 20:00
They're back and they're still standing! Ready to track down slack owners and their goods in California's San Fernando Valley, the Operation Repo team will make it their mission to find you - if you can't flash the cash!
While most would be perturbed by turning themselves into human targets, the team laugh in the face of absurdity and danger! Not even season 4's  biker cowgirl, angry cheerleaders, fuming firedancers, or nude protestors can hold them back. Would you be brave enough to take on the raucous repossession challenge?
CRIME STORIES (series 10)
Mondays to Thursdays at 22:00 and 02:40 from 15th September continuing into next month, repeated weekends at 01:50
This investigative series takes viewers behind the crime scenes with those who record the inquiries up, close, and personal - on film, on paper, and on tape. Police Officers, the family and friends of the victims, defence lawyers and prosecutors share their recollections of the crimes and their consequences. These first-hand accounts, coupled with dramatic re-enactments, news footage, clippings and photographs, paint a comprehensive picture of the grim truth. Season 10 sees chilling tales of serial killers, copycat killers, and homicidal school dropouts.
LIZARD LICK TOWING (series 2 and 3)
Mondays to Thursdays DOUBLE BILL at 11:00, 19:00 and 23:00 from 22nd September continuing into next month, repeated weekends DOUBLE BILL at 10:00 and 16:00.
This brand new series will take you inside the workings of the Lizard Lick Towing Company which services Lizard Lick, North Carolina. The all-access cameras follow married couple and business owners, Ron and Amy Shirley, and their dynamic team of repo and towing professionals to capture all of the action and exploits at Lizard Lick's only towing company. From long-time enemies, to rodeo repos and crazed firework salesmen, there's never a quiet moment for the Shirleys and Co as they repossess items from whose who are far from willing to give them up!
PICK OF THE WEEK