FEATURES
March Highlights on CBS Reality!
By Dave Macleod, Friday 28th February 2014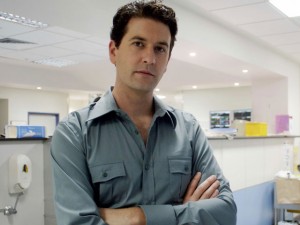 *PREMIERE* MEDICAL EMERGENCY (Series 1 and 4)
Weekdays 14:00 and 19:00 from 10th March repeated weekends at 09:00 and 17:00
Medical Emergency is the real-life medical series that invites viewers to shadow the staff of an emergency ward at a busy hospital as they attend to everything from basic wounds to life threatening surgery.
This unprecendented, behind-the-scenes series examines how the staff on the ward cope under stressful, demanding and distressing situations, and also documents how the patients and their loved ones deal with the emotional circumstances they encounter.
*PREMIERE* BEVERLY HILLS PAWN (series 1 **new episodes**)
Weekdays 12:00, 17:00 and 00:00 from 21st to 28th March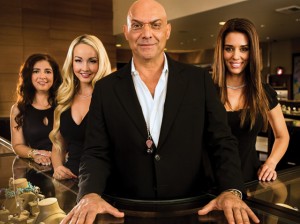 Beverly Hills Pawn gives a sneak peek behind the glitz and glamour of the lives of the rich and famous, and explores their extravagant belongings in the luxury capital of the world! Charming and charismatic Yossi Dina, owner of The Dina Collection where the Hollywood Elite come to wheel and deal, opens the doors to his store and shares his fascinating collection of Hollywood memorabilia, exquisite jewellery and fine art. Whether his treasures come to him through the result of a star divorce, a failed showbiz pursuit or a person with a famous client, relative or friend, in his 25 years as a pawnbroker there's not much Yossi hasn't seen!
The new episodes of series 1 continue to shatter the stereotypical image of a downtrodden pawn store as Yossi and his dazzling assistants get their hands on an exclusive piece of Michael Jackson's wardrobe, a well-known prop from the movie Austin Powers in Goldmember arrives but the customer's asking price is not very groovy, an antique statuette from the Academy Awards crops up with a potential price tag in the six figures, and Ryan O'Neal comes in shopping for a watch, and looking to trade a pop art classic! The enthusiastic buyers and sellers and their name-dropping stories are almost as captivating as the precious items themselves in Beverly Hills Pawn, exclusive to CBS Reality and coming to a screen near you in March.
SCAMMED
Starts 28th March at 12:30, 17:30 and 00:30, continues weekdays at 12:00, 17:00 and 00:00 into next month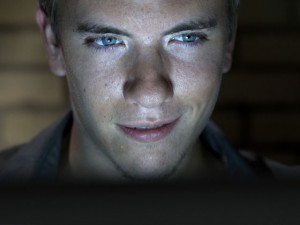 Scammed follows actual international cases of fraud and scams through victim, law enforcement and expert accounts from around the world.
Scams and fraud don't just leave one financially short. They can impose much greater consequences such as unyielding shame, embarrassment and in many cases lead to financial devastation, destitution and even death.
Who are these individuals who have no concern for others well-being? Are they truly uncaring sociopaths? The answer is yes, and they are looming throughout our communities preying on unsuspecting victims.  With the advent of computers and the internet, these crimes have soared into a multi-billion dollar global industry. Law enforcement agencies believe that the only true way of combating fraud is prevention through awareness and education.
PICK OF THE WEEK