FEATURES
August on Reality
By Dave Macleod, Sunday 28th July 2019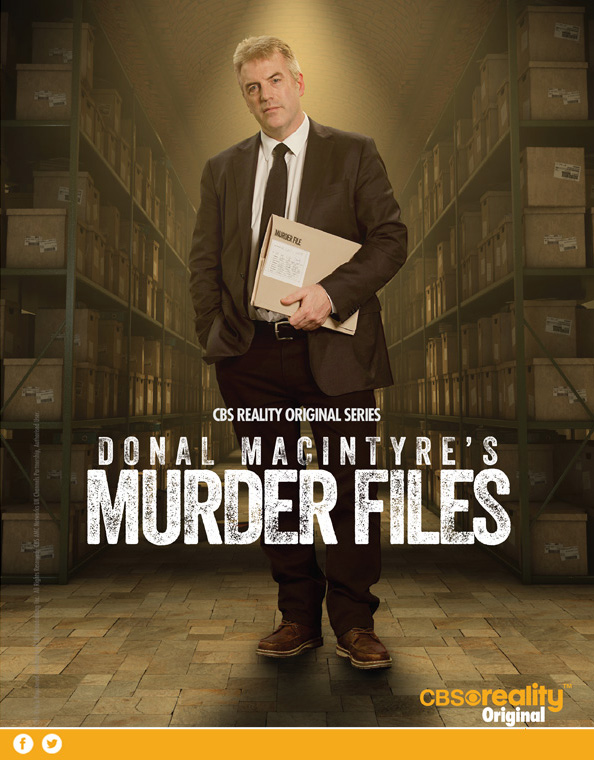 DONAL MACINTYRE'S MURDER FILES
CBS REALITY ORIGINAL
Series 2, Episodes 1 - 8, Channel Premiere
Weeknights at 21:10 and 01:25 from 19th to 28th August. 
Repeated weekends double bill at 22:00 from 25th August to 7th September. 
Renowned undercover reporter and criminologist Donal MacIntyre returns to present the second season of this CBS Reality Original series examining some of the most intriguing and challenging crimes of recent years, as seen through the first-hand experiences of the men and women who ensured justice was carried out. Each episode of "Donal MacIntyre's Murder Files" includes an in-depth interview with the key detective who solved the case in question.
Using dramatic reconstruction, archive footage and police tapes, MacIntyre takes the viewer through all the twists and turns, the setbacks and the dangers, to the turning point that led to the case being solved. The viewer will find out what it takes to solve a complex case while witnessing the profound emotional effect on those who work on them.
PICK OF THE WEEK