FEATURES
September on Reality
By Dave Macleod, Saturday 19th August 2017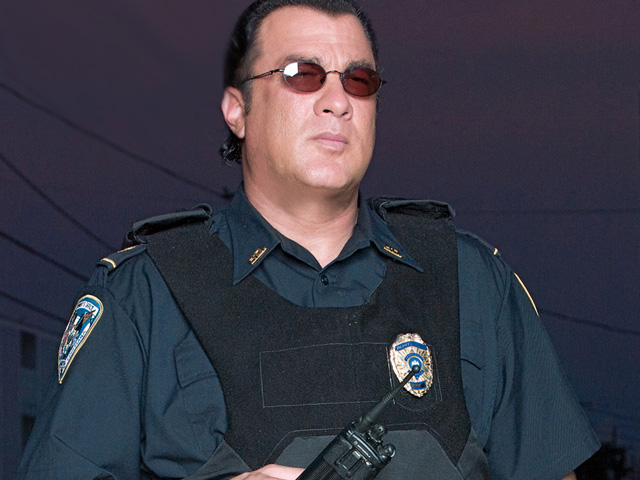 STEVEN SEGAL LAWMAN
Season 1 to 3
Weekdays triple bills at 12:25, 18:40 and 23:40 from 4th – 22nd September.
Repeated weekends at 09:30 and 17:50. This real life series chronicles Steven Segal's extraordinary life in law enforcement. He has joined up with Maricopa County Sheriff's Office in Arizona to execute outstanding arrest warrant, respond to emergency situations, work with the narcotics unit and much more. In each thirty-minute episode, fans will ride shotgun with Segal as he and the Sheriff's deputies work on open cases and respond to crimes in progress.
JUDGE JUDY
Marathon (Seasons 13)
Weekends at 12:00 from 2 nd – 30th September, continuing into next month.
With her outspoken style, hard-hitting decisiveness and biting wit, Judge Judith Sheindlin singlehandedly reinvented the courtroom genre and in the process has become a genuine pop culture phenomenon. A former New York family court judge known for her ability to cut through a dispute and get to the core of the emotional issue at hand, Judge Judy acts as a true moral compass for people seeking guidance, resolution and a little common sense in their often complicated lives. Judge Judy's goal is to make a permanent and worthwhile impression that will discourage repeat offenders and help heal families and victims of injustice. There are many imitators, but only one JUDGE JUDY!
STRANGER IN MY HOME
Season 2 & 3
Weekdays double bills at 21:10 and 01:50 from 1 st – 22nd September. Repeated weekends double bill at 22:00 from 9th September.
A Stranger in My Home tells the stories of how strangers become friends and private homes become open playgrounds when new, seemingly ordinary people enter our lives. The strangers may be handymen, housekeepers, nannies, colleagues, neighbours, or even roommates. At first, there's nothing but trust and kind words. But as time goes on, it can seem like there's no escaping them. Your house is no longer your castle, your sanctuary, your refuge – it is now a prison, a death trap that is inexorable closing in.
OPERATION REPO
Season 6
Weekdays triple bills at 12:25, 18:40 and 23:40 from 24th September, continuing into next month. Repeated weekends at 11:10 and 19:30.
Operation Repo looks inside the fast-paced, highpressure world of repossession with a team of highly-trained professionals from California's San Fernando Valley. Whether it is your car, boat, motorcycle, expensive sports cars or even a plane, if you can't make your payments, the Operation Repo team will find you! No matter how much people beg, shout and cry to not have their possessions taken, this team of specialists, Lou, Sonia, Matt, Froy and Lyndah, will stop at nothing to get the job done.
PICK OF THE WEEK