FEATURES
June on Reality
By Dave Macleod, Wednesday 30th May 2018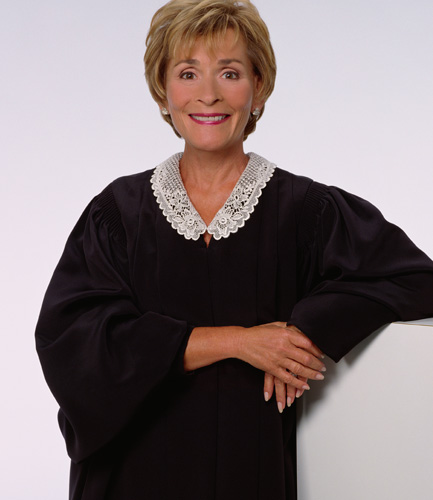 JUDGE JUDY SEASON 14 MARATHON

Weekends from 2nd to 30th June from 11:55 continuing into next month
With her outspoken style, hard-hitting decisiveness and biting wit, Judge Judith Sheindlin single-handedly reinvented the courtroom genre and in the process has become a genuine pop culture phenomenon. A former New York family court judge known for her ability to cut through a dispute and get to the core of the emotional issue at hand, Judge Judy acts as a true moral compass for people seeking guidance, resolution and a little common sense in their often complicated lives. Judge Judy's goal is to make a permanent and worthwhile impression that will discourage repeat offenders and help heal families and victims of injustice.
COLLISION COURSE SEASON 1
Saturdays and Sundays at 19:30 from 2nd to 17th June
Every accident has its consequences. But when a celebrity is involved, the aftershock ripples in ways no one can predict. Each episode of "Collision Course" dives into the scene of a vehicular crash involving an iconic celebrity, and offers a moment-by-moment examination of the key factors that resulted in the fatalities or life-changing injuries. The accident and the theories revolving around it are deconstructed by experts and insiders to determine what exactly happened in those critical minutes leading up to that fatal moment, while investigators dismantle the crash and put together clues to reveal telling details from evidence at the scene. Episodes include Bruce Jenner, Paul Walker, JFK, Tracy Morgan, John Denver and Justin Bieber.
PICK OF THE WEEK