FEATURES
May on Reality
By Dave Macleod, Tuesday 2nd May 2017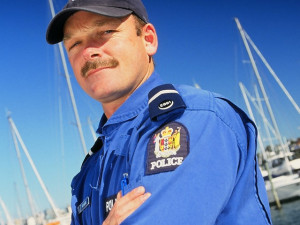 OCEAN PATROL
Seasons 1 – 5
Weekday double bills at 06:00, 12:15 & 19:20 from 1st May continuing into next month, repeated weekends as stack from 16:00

New Zealand has one of the longest stretches of coastline in the world; beaches and boating shape its national identity, and its enviable aquatic lifestyle is an international icon. This exciting series follows the men and women who patrol and protect New Zealand's precious waterways – the Ministry of Fisheries and the Maritime Police – from such threats as highly-organised international poachers, gangs stripping paua beds between cannabis growing seasons, and the illegal poaching of fish and shellfish.
WIVES WITH KNIVES
Seasons 1 & 2
Weekdays at 21:00 & 02:30 from 15th May continuing into next month

"Wives with Knives" tells the stories of various women who have committed crimes on their partners. Within each episode, the women tell the tales of the crimes they committed and what led each couple to their demise. Interviews with the victims are also shown. Stories include that of a New York City mother of four, who meets the man of her dreams, until he starts using drugs and repeatedly abusing her. Just when she thinks he's gotten rid of his demons, he brutally attacks her and in a fight for her life she stabs him to death.
PICK OF THE WEEK