FEATURES
June on Reality
Posted on Wednesday 30th May 2018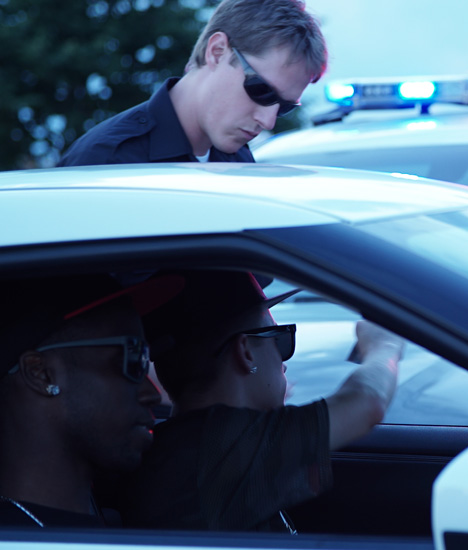 COLLISION COURSE
Season 1 - PREMIERE
Weeknights at 21:00 from 1st to 8th June, repeated weekends at 21:00 from 10th June
Every accident has its consequences. But when a celebrity is involved, the aftershock ripples in ways no one can predict. Each episode of "Collision Course" dives into the scene of a vehicular crash involving an iconic celebrity, and offers a moment-by- moment examination of the key factors that resulted in the fatalities or life-changing injuries. The accident and the theories revolving around it are deconstructed by experts to determine what exactly happened in those critical minutes leading up to that fatal moment. Insiders discuss the details, while investigators di...
SHARE:
READ MORE
May on Reality
Posted on Monday 30th April 2018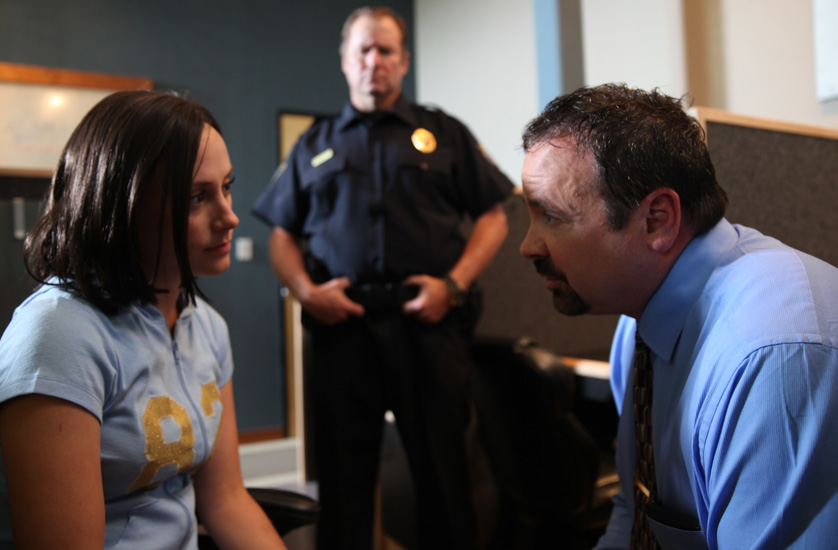 SCANDAL MADE ME FAMOUS
Season 2 - PREMIERE
Weeknights at 21:50 from 4th to 11th May, repeated weekends double bill at 21:50 from 12th to 19th May
"Scandal Made Me Famous" examines tabloid celebrities who gained public notoriety when their scandalous actions generated a media frenzy. The unnerving psychology behind scandals has long been source material for television, books and movies—celebrities like Drew Barrymore, Alissa Milano and Rob Lowe have all portrayed real-life characters discussed in this series. Each one hour episode of "Scandal Made Me Famous" presents dramatic recreations of well-known, salacious acts using archival material and insightful commentary to help un...
SHARE:
READ MORE
April on Reality
Posted on Wednesday 28th March 2018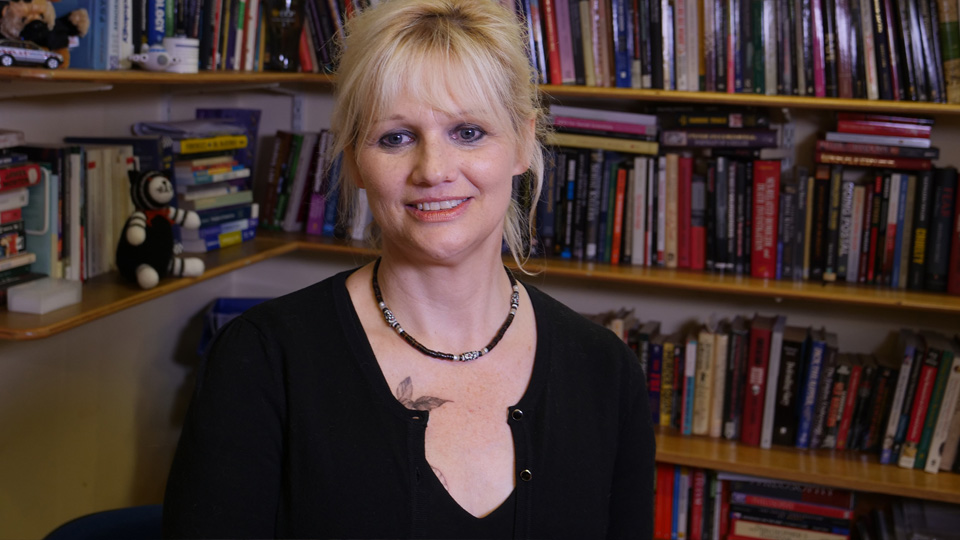 UNCOVERING INTIMATE PARTNER ABUSE
CBS REALITY ORIGINAL PREMIERE
Sunday 1st April at 21:00, repeated Friday 20th April at 21:50
This one-hour CBS Reality Original documentary explores and highlights the different elements of domestic abuse, including coercion and stalking, that so often lead to serious violence or homicide. The programme reveals the patterns and warning signs that are present in almost all abusive relationships and explains the definitive characteristics of most abusers. Jemma Cadle and Samantha Howlett describe their abusive relationships and how with support they eventually regained control and secured convictions. Other key contribut...
SHARE:
READ MORE
March on Reality
Posted on Wednesday 28th February 2018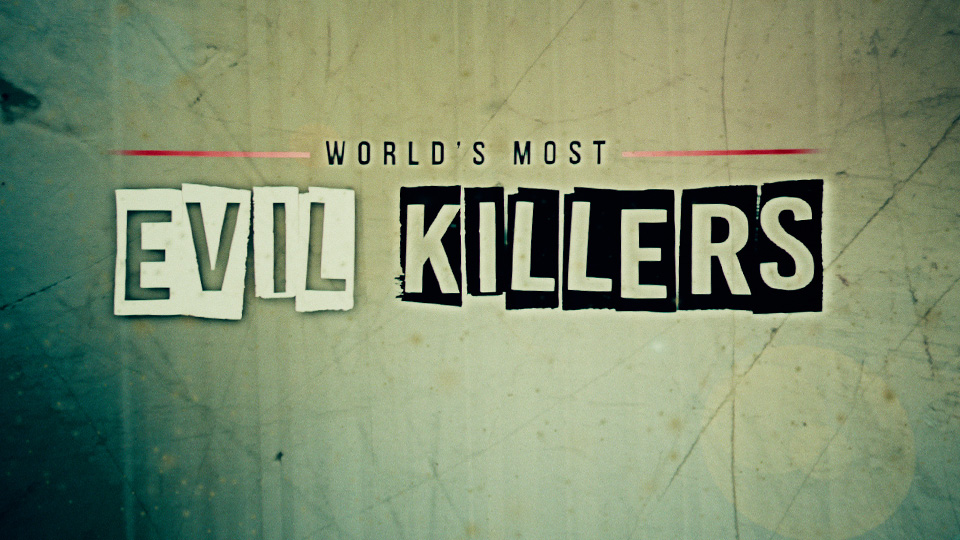 WORLD'S MOST EVIL KILLERS
Season 1
Weeknights at 21:00 from 5th to 30th March
"World's Most Evil Killers" delves into the gripping real-life stories of the world's most terrifying and prolific killers. From Fred and Rose West to Ed Gein - The Clown Killer - and even to The Milwaukee Cannibal. Each episode focuses on one notorious killer and features authentic first-hand accounts of their behaviour, from detectives who ran the case, journalists who reported on the stories, relatives, and at times survivors, alongside series experts who provide analysis. These criminologists, crime journalists and psychologists examine how the infamous killers m...
SHARE:
READ MORE
February on Reality
Posted on Wednesday 31st January 2018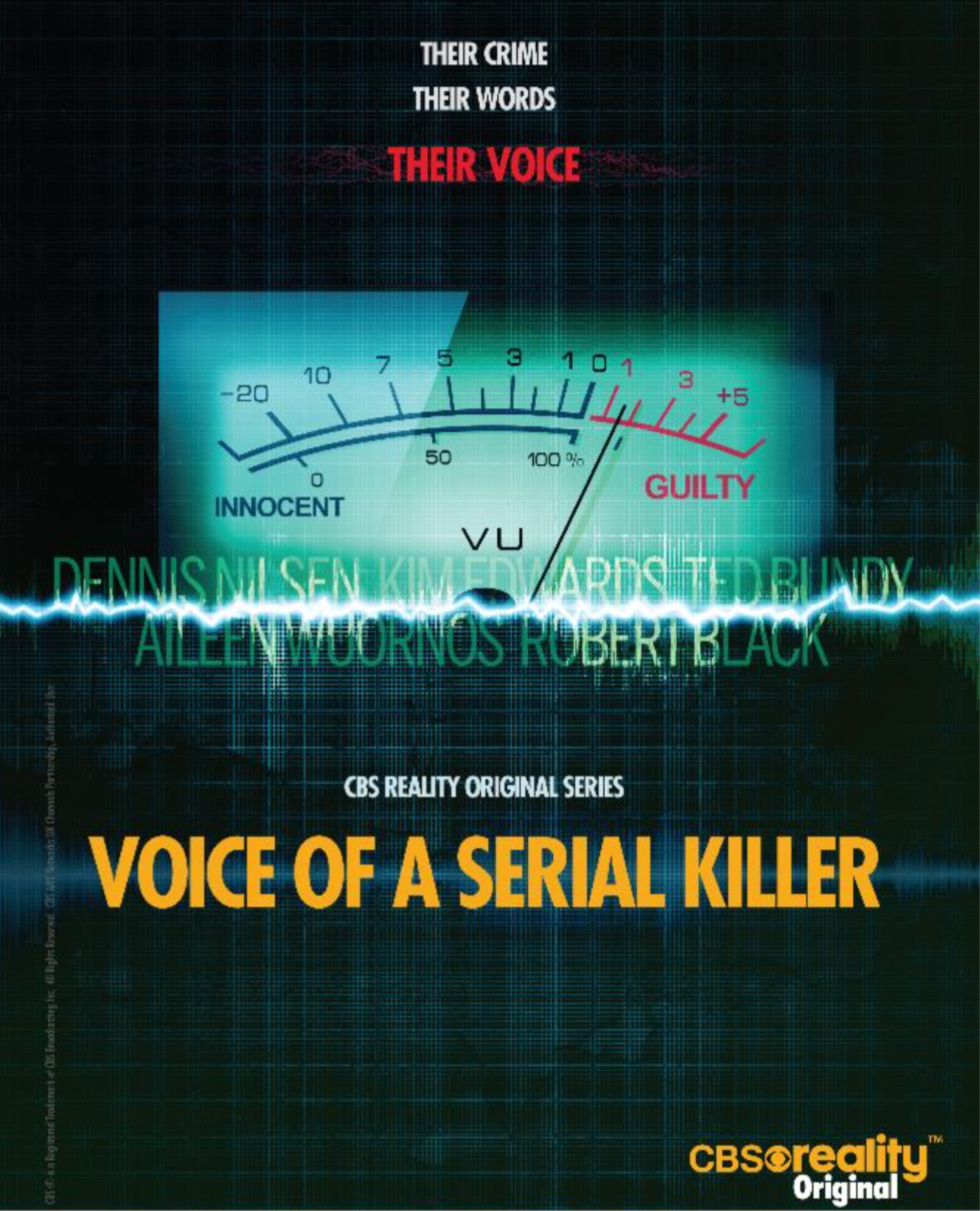 VOICE OF A SERIAL KILLER
Season 1
Weeknights at 21:00 from 12th to 16th February, repeated weekends at 21:00 from 18th February
This thrilling 5X60 CBS Reality Original series takes a fresh approach by bringing to life the nerve jangling real audio taken from the killer's confessions, including Robert Black, Kim Edwards, Ted Bundy and Elizabeth Wettlaufer. These police interrogations will be complimented by drama recon of the crimes themselves and further supported by expert and Police interviews. Professor of Criminology, David Wilson, and Professor of Forensic Psychology, Michael Brookes OBE, will listen to and analyse the audio of the killers....
SHARE:
READ MORE
January on Reality
Posted on Tuesday 2nd January 2018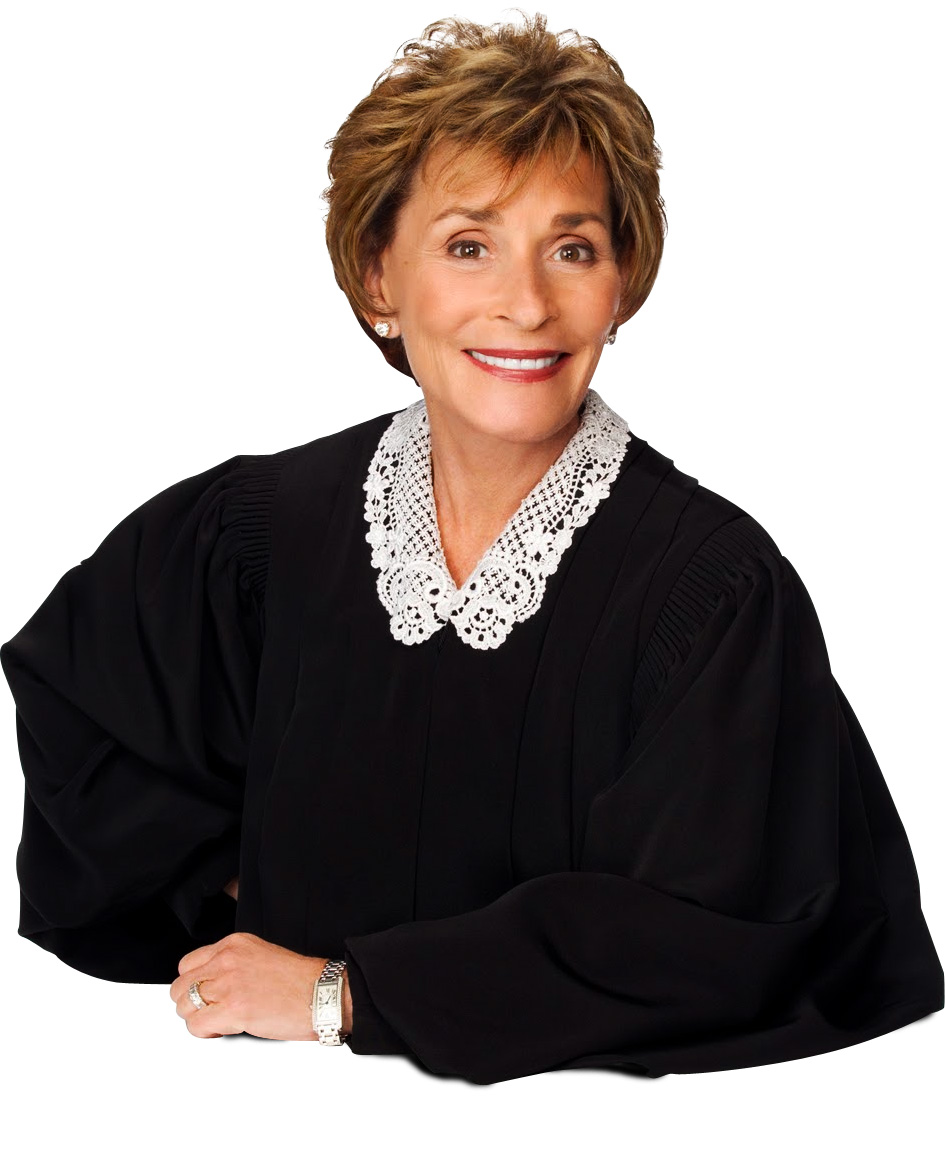 JUDGE JUDY
Series 14
Weekdays double bill at 11:00 and 20:10 from 29th January continuing into next month

With her outspoken style, hard-hitting decisiveness and biting wit, Judge Judith Sheindlin single-handedly reinvented the courtroom genre and in the process has become a genuine pop culture phenomenon. A former New York family court judge known for her ability to cut through a dispute and get to the core of the emotional issue at hand, Judge Judy acts as a true moral compass for people seeking guidance, resolution and a little common sense in their often complicated lives. Judge Judy's goal is to make a permanent and worthwhile impression that will discourage repeat offenders a...
SHARE:
READ MORE
December on Reality
Posted on Friday 1st December 2017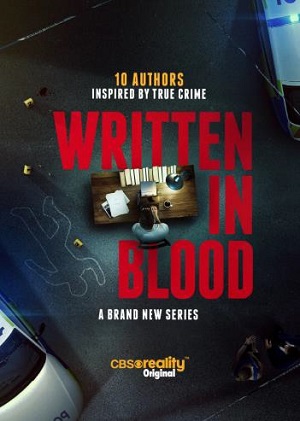 WRITTEN IN BLOOD
CBS REALITY ORIGINAL
Season 1 - PREMIERE
Weekdays at 21:00 and 02:30 from 11th to 21st December. Repeated weekends double bill at 21:00
"Written in Blood" brings fact and fiction together as bestselling thriller writer Simon Toyne meets fellow top crime authors to discuss how their works of fiction have been inspired by some of the UK's darkest real life crimes.
Each episode delves into a different criminal case, employing reconstruction as well as interviews with the people closest to the crimes, from forensic experts to lead detectives.
UNCOVERING THE DATE RAPE KILLER
CBS REALITY...
SHARE:
READ MORE
November on Reality
Posted on Wednesday 1st November 2017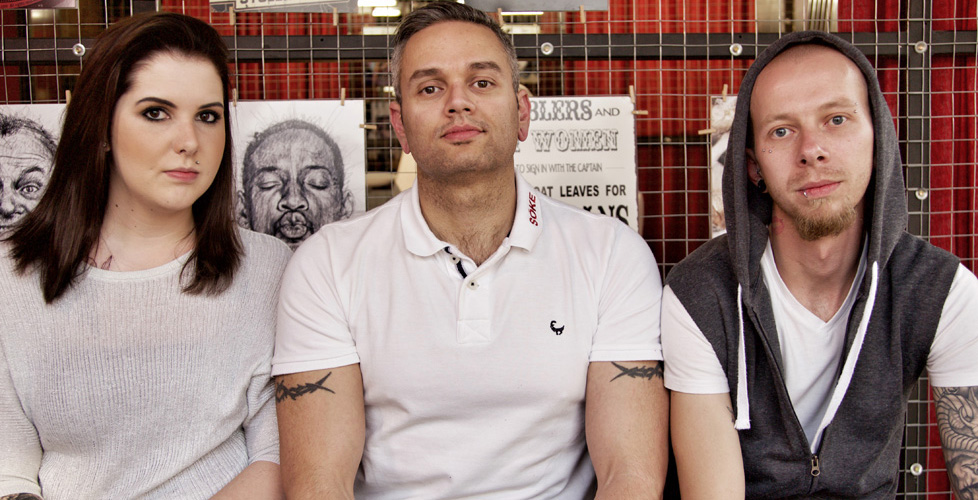 RUMBLE AND HUM
Season 1 - PREMIERE
Saturdays and Sundays at 08:30, 19:20 and 01:10 from 18th November. Continuing into next month
South Africa's most awarded tattoo artist Lewis "Vudulew" Williams and his expert team cater for the inking and piercing desires of the country's most elite and wealthy clientele in this new reality and lifestyle series.
WIVES WITH KNIVES
Season 4 - PREMIERE
Weekdays at 21:00 and 02:30 from 6th to 15th November. Repeated weekends double bill at 21:00 from 19th November
"Wives with Knives" features gripping stories of women who fought at close range. Whether motivated by greed and jealousy, or triggered by years of phys...
SHARE:
READ MORE
October on Reality
Posted on Tuesday 26th September 2017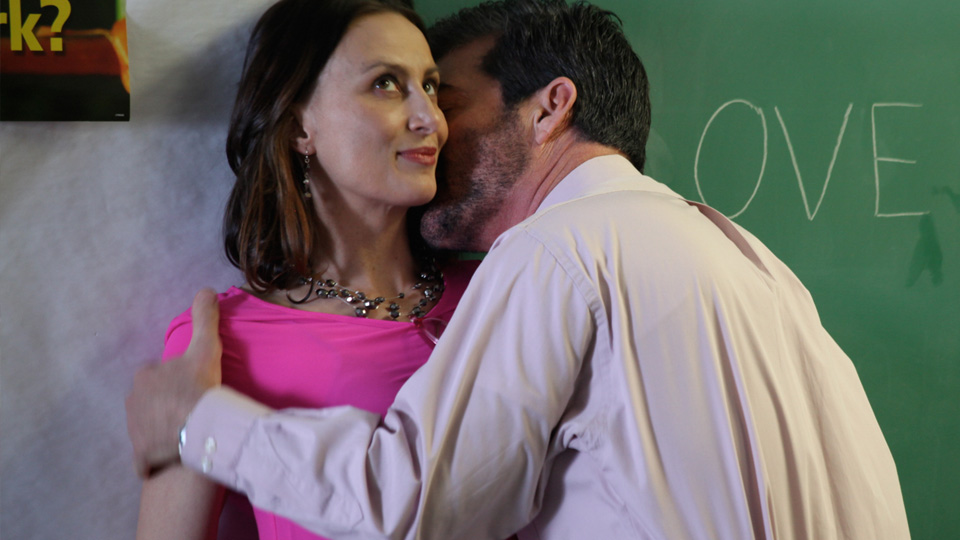 DEATH BY GOSSIP
Season 1 – PREMIERE
Weekdays at 21:00 & 02:30 from 6th to 13th October, repeated weekends at 22:40 from 21st October.
"Death by Gossip" showcases crimes fuelled by rumours ripe with false details and half-truth, where idle gossip has turned dark and dangerous... Lending even more belief to the age-old proverb "Don't believe everything you hear"; too bad these criminals didn't follow that advice!

OPERATION REPO
Seasons 5 & 6 – PREMIERE
Weekday double bills at 07:40, 14:20, 18:30 & 22:40 from 12th October, continuing into next month, repeated weekends as stack at 16:00.
"Operation ...
SHARE:
READ MORE
PICK OF THE WEEK