FEATURES
July on Reality
By Dave Macleod, Friday 23rd June 2017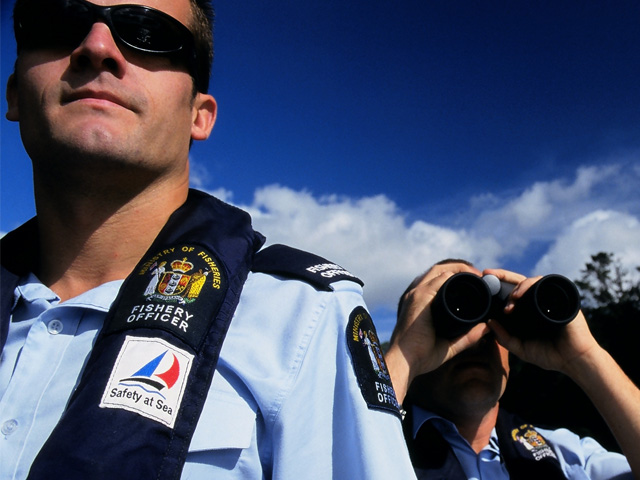 OCEAN PATROL
Seasons 1 to 4 – PREMIERE
Weekday double bills at 06:00, 12:15 & 19:20 from 3rd July continuing into next month, repeated weekends from 16:00 
New Zealand has one of the longest stretches of coastline in the world; beaches and boating shape its national identity, and its enviable aquatic lifestyle is an international icon. This exciting series follows the men and women who patrol and protect New Zealand's precious waterways – the Ministry of Fisheries and the Maritime Police – from such threats as highly-organised international poachers, gangs stripping paua beds between cannabis growing seasons, and the illegal poaching of fish and shellfish.
TEENS WHO KILL
Season 1 – CBS REALITY ORIGINAL
Weekdays at 21:00 & 02:30 from 3rd to 14th July, repeated weekends at 22:40.
It seems impossible. Young people, with the briefest experience of life, prepared to kill and in some cases, kill their own parents. But it has happened in many countries and in many ways. Are these teens inherently evil, or are they victims of a system that failed them? Featuring key witness testimony, new interviews, archive footage and reconstructions, this series explores such questions through eleven extraordinary cases.
A STRANGER IN MY HOME
Season 1 – PREMIERE
Weekdays at 21:00 & 02:30 from 17th to 28th July, repeated weekends as double bill at 21:00 from 5th August.
If there's one thing you don't expect to find in your own home, it's danger lurking around every corner. This may be the place where we feel most comfortable, but there's no better way to get inside our lives than to get inside our homes. Let the wrong person in and it could be the last mistake you ever make. This 10-episode documentary series traces the path where strangers cross the line into intimacy and deceit, and cross the threshold into the home, leaving trusting victims in their wake.
HIGH ALERT
Season 1 – PREMIERE
Weekdays at 21:00 & 02:30 from 31st July, continuing into next month.
Johannesburg, South Africa – arguably one of the most dangerous cities in the world. Sometimes though, out of the ashes and ruins comes a hero, or three… Meet the Eblen brothers - they run NightGuard security and, big or small, will tackle all kinds of crime. From street patrols to busting notorious criminals, brothers JP, Zaine and Moolie are an unstoppable force at the helm of this second-generation family business. With a sharp sense of humour, and an uncanny ability to keep the situation light, this crime-fighting family never ceases to entertain.
PICK OF THE WEEK