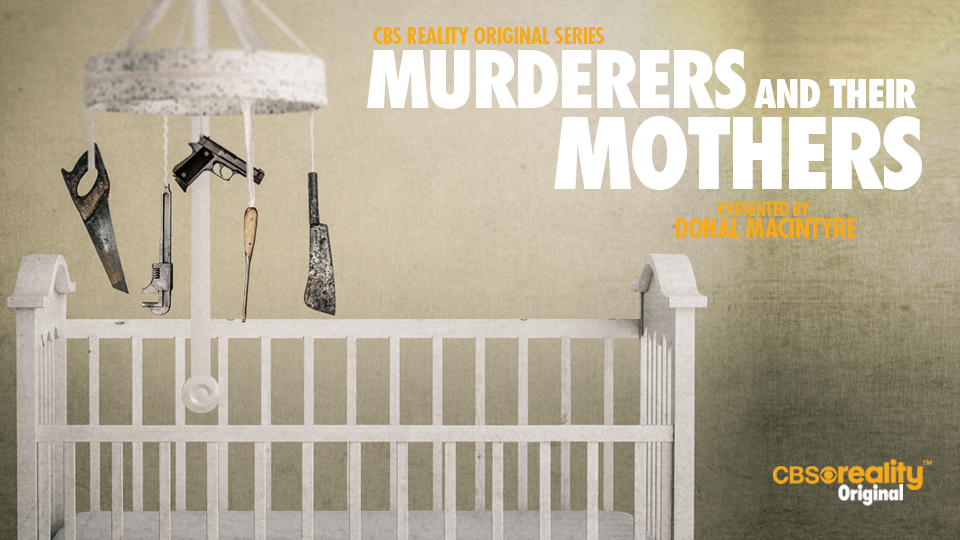 GALLERY
NEXT EPISODES ON CBS REALITY

This show is not currently airing on CBS Reality.
If you are affected by any of the issues aired in this programme please visit our support list here.
MURDERERS AND THEIR MOTHERS PODCAST
Delve deeper into each episode of Murderers And Their Mothers with our dedicated podcast available free from iTunes or acast. Each podcast contains more background information on the cases covered in each episode and is an indispensable companion to the series.
SERIES 2 PODCAST EPISODES
Coming soon!
SERIES 1 PODCAST EPISODES



Everyone is someone's child, even a serial killer. This series looks at the complex stories of serial killers' family relationships and on a case by case basis looks into the vital role played by their mothers. Do they in fact turn them into psychopathic murderers? In this unnerving and shocking series each episode explores a different killer's disturbing childhood, their unnatural maternal relationship and the devastating impact of 'Mother'.
Presented by Donal MacIntyre, crime journalist and Professor of Criminology in conversation with Dr. Elizabeth Yardley, Director of the Centre for Applied Criminology at Birmingham City University, MacIntyre and Yardley will piece together the biographical, psychological and criminal evidence to build a careful but frightening picture of the killers. 'Murderers and their Mothers' will reveal startling new evidence and opinion about the relationships of each killer and their mother from around the world. This is a rarefied field of criminology and psychology and each unique programme will bring new theories and insights to the table.
SHOWS