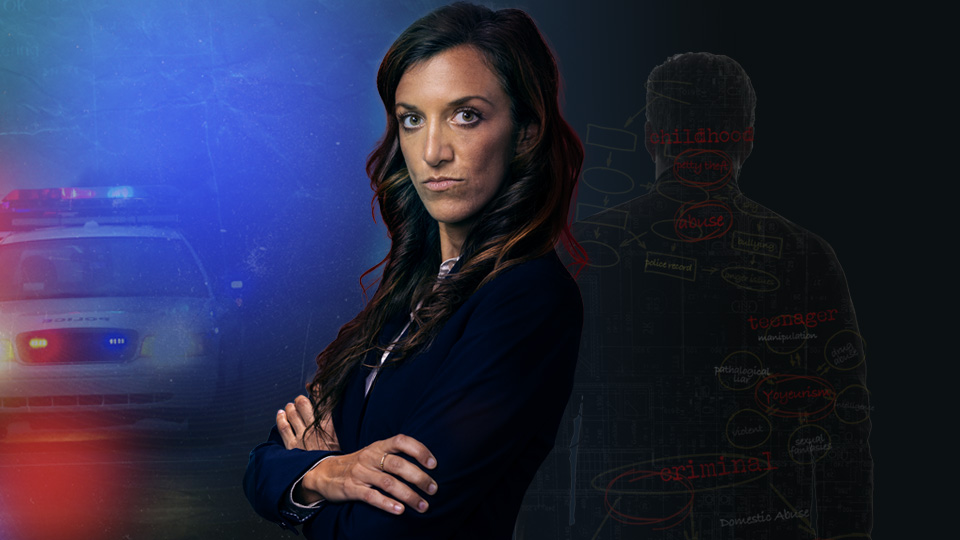 NEXT EPISODES ON CBS REALITY

This show is not currently airing on CBS Reality.
"Descent of a Serial Killer" examines the killer's path from childhood or early teens when worrying traits first come to the fore, the gradual pushing of boundaries and the disintegration of personal morality, and the culmination to murder or multiple murders. Series is headed up by former FBI Agent, leading Psychological Criminologist, and specialist in evidence-based profiling, Dr Bryanna Fox. Fox will identify and explore behavioural red flags which are concerning when analysed individually, but when combined, they can potentially create a deadly path.

Throughout the series, Dr Bryanna Fox will be joined by a range of contributors who will provide the fascinating factual details and evidence from each case leading to the question: could these serial killers have been stopped earlier

Each episode will look at the history of a serial killer, including the case of murderer, Gerard Schaefer, who operated under the security of his police badge; the mass-murderer, Danny Rolling, also known as the Gainsville Ripper; a prolific criminal, Eddie Mosley, who despite extensive damning evidence against him continued to protest his innocence until his death; and the serial killer, Robert 'Bobby' Joe Long, who killed at least ten women in an eight-month killing spree.

"Descent of a Serial Killer" premieres on Tuesday 12th April at 10pm.
If you are affected by any of the issues aired in this programme please visit our support list here.
SHOWS