FEATURES
Don't Miss - The Investigator: Who Killed The Crewes?
By James Whittington, Friday 29th January 2016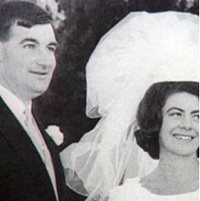 The Investigator: Who Killed The Crewes? is a documentary by writer/director Bryan Bruce that profiles a famous New Zealand murder case and he believes that his documentary will shed new light on the event.
On the night of June 17th 1970, farming couple Jeanette and Harvey Crewe were murdered in their Pukekawa home. At two subsequent trials the juries heard how Arther Allan Thomas, motivated by jealousy, had driven through a stormy night, shot the couple with his .22 rifle, tied up their bodies with fencing wire and dumped then in a flooded Waikato River. Both juries convicted him.
Nine years later, Thomas was granted a Pardon after a Royal Commission found that in order to gain his conviction, two detectives, Detective Inspector Bruce Hutton and Detective Sergeant Len Johnston, had planted a shell case fired from Thomas's rifle in the Crewe garden but it's an accusation that has never been tested in court.
Discover what will be uncovered in The Investigator: Who Killed The Crewes? February 25th at 9pm.
PICK OF THE WEEK