FEATURES
February on Reality
By Dave Macleod, Tuesday 31st January 2017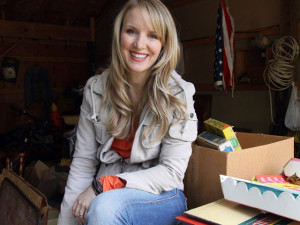 CASH & CARI
Seasons 1-3
Weekday double bills at 08:40 and 17:00 from 6th February, continuing into next month.
With her razor-sharp business sense and an eye for spotting diamonds in the rough, estate sale guru Cari Cucksey combs through her clients' basements, attics, and garages in search of hidden treasure. Once her team has organized and priced the entire contents of the home, they hold an estate sale right on the premises. From antique furniture and vintage toys, to retro electronics and rare cars, there's something for everyone, and everything must go!
ENCOUNTERS WITH EVIL
Season 1
Weekends at 21:10 and 01:20 from 18th February, continuing into next month.
What is it like to come face-to-face with the world's most deranged criminals? From serial killers to cult leaders, sex offenders to kidnappers, "Encounters with Evil" uses extensive archive footage, expert analysis, and interviews with those closest to each case to explore the minds of the perpetrators of the world's most notorious crimes.
PARANORMAL SURVIVOR
Seasons 1-2
Weekends at 22:00 and 02:10 from 25th February, continuing into next month.
Do you believe in ghosts, poltergeists and demons? "Paranormal Survivor" will take you through terrifying real-life encounters with the supernatural. Hear from those who've faced these feared spirits, and watch dramatic recreations that lure people back to the scenes of these harrowing confrontations.
BORDER PATROL MARATHON
Weekends from 12:00, 4th – 26th February.
Reality series about the New Zealand Customs agents who aim to prevent pest plants, animals, drugs and pornography from filtering through the country's borders.
BORDER SECURITY: CANADA
Seasons 1-3
Weekday double bills at 11:35, 21:00 and 01:50 from 2nd February, continuing into next month
Dynamic documentary series that offers viewers a front row seat to high stakes, bizarre reveals, and even comical conflicts that are part of everyday life for border security officers.
PICK OF THE WEEK