FEATURES
August on Reality
By Dave Macleod, Monday 30th July 2018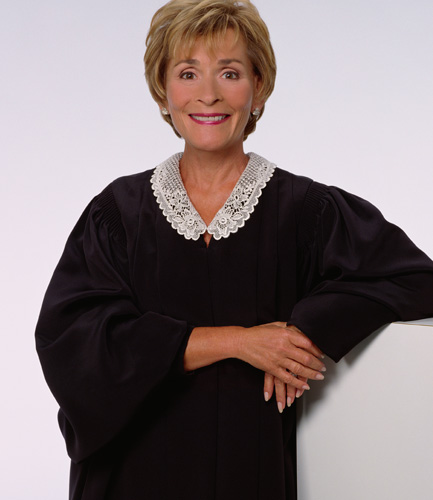 JUDGE JUDY
SEASON 12
Weekends from 4th to 26th August from 11:55 continuing into next month
With her outspoken style, hard-hitting decisiveness and biting wit, Judge Judith Sheindlin single-handedly reinvented the courtroom genre and in the process has become a genuine pop culture phenomenon. A former New York family court judge known for her ability to cut through a dispute and get to the core of the emotional issue at hand, Judge Judy acts as a true moral compass for people seeking guidance, resolution and a little common sense in their often complicated lives. Judge Judy's goal is to make a permanent and worthwhile impression that will discourage repeat offenders and help heal families and victims of injustice.
TEENS WHO KILL
SEASON 1
Weeknights at 21:10 from 13th to 24th August
It seems impossible. Young people, with the briefest experience of life, prepared to kill and, in some cases, kill their own parents. But it has happened, in many countries and in many different ways – and this series tells us why. Eleven stories of extraordinary happenings feature in this series which profiles the most unlikely of murderers – teen killers. From James Fairweather, who at fifteen became Britain's youngest serial killer after murdering two strangers, then plotting to slay 15 more victims, to 12-year-old Sharon Louise Carr, who became the youngest female murderer to be sentenced in the UK after committing two brutal stabbings, these stories are both gripping and horrifying. With key witness testimony, new interviews, archive footage and reconstructions, these programmes provide a detailed hour by hour account of what surrounded these extraordinary real life stories.
PICK OF THE WEEK