FEATURES
November on Reality
By Dave Macleod, Wednesday 1st November 2017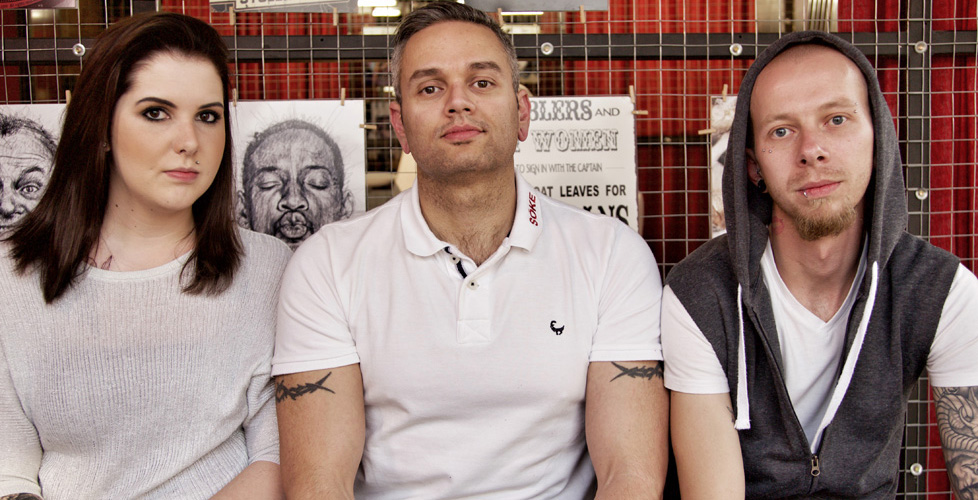 RUMBLE AND HUM
Season 1 - PREMIERE
Saturdays and Sundays at 08:30, 19:20 and 01:10 from 18th November. Continuing into next month
South Africa's most awarded tattoo artist Lewis "Vudulew" Williams and his expert team cater for the inking and piercing desires of the country's most elite and wealthy clientele in this new reality and lifestyle series.
WIVES WITH KNIVES
Season 4 - PREMIERE
Weekdays at 21:00 and 02:30 from 6th to 15th November. Repeated weekends double bill at 21:00 from 19th November
"Wives with Knives" features gripping stories of women who fought at close range. Whether motivated by greed and jealousy, or triggered by years of physical abuse, each episode reveals the traumatic events that led up to these deadly confrontations.
OPERATION REPO
Season 7 - PREMIERE
Weekdays double bill at 07:40, 14:20, 18:30 and 22:40 from 17th to 27th November. Repeated weekends as a stack at 16:00
"Operation Repo" looks inside the fast-paced, high-pressure world of repossession with a team of highly-trained professionals from California's San Fernando Valley. Whether it is your car, boat, motorcycle, expensive sports cars or even a plane, if you can't make your payments, the Operation Repo team will find you! No matter how much people beg, shout and cry to not have their possessions taken, this team of specialists, Lou, Sonia, Matt, Froy and Lyndah, will stop at nothing to get the job done.
PICK OF THE WEEK