FEATURES
December on Reality
By Dave Macleod, Friday 1st December 2017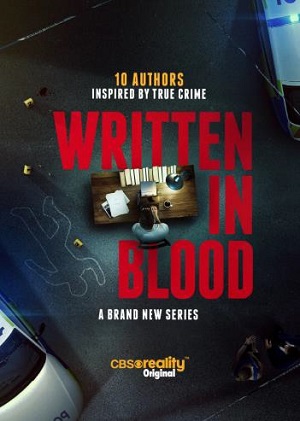 WRITTEN IN BLOOD
CBS REALITY ORIGINAL
Season 1 - PREMIERE
Weekdays at 21:00 and 02:30 from 11th to 21st December. Repeated weekends double bill at 21:00
"Written in Blood" brings fact and fiction together as bestselling thriller writer Simon Toyne meets fellow top crime authors to discuss how their works of fiction have been inspired by some of the UK's darkest real life crimes.
Each episode delves into a different criminal case, employing reconstruction as well as interviews with the people closest to the crimes, from forensic experts to lead detectives.
UNCOVERING THE DATE RAPE KILLER
CBS REALITY ORIGINAL - PREMIERE
Monday 25th December at 21:00 and 02:30 Repeated Sunday 31st December at 21:00
A 60 minute documentary on the serial killer in London who murdered four men between 2014 and 2015. He lured his victims on a gay dating app and gave them a lethal amount of sedative drugs, yet the police refused to believe that the murders were connected.
Through key witness and expert testimony, "Uncovering The Date Rape Killer" traces the killers' movements, from meeting his victims online through to his eventual capture. It explores the safety of online dating sites and how the families of the victim's continue to search for answers from the police about how the killer managed to evade detection for so long.
PICK OF THE WEEK